Mountain Tara for beginners: bears, spruce, blackberry liqueur, and badly marked but beautiful hiking trails
'Possibility of encounter with a bear', 'Brown bear country', 'Hike at your own risk' – we were seeing those kind of info signs everywhere, at every walking path at Mountain Tara…It is also written that the possibility of encounter with a bear is very small, but that doesn't encourage much. At least not me. What bothered me most was the fact that info signs say that, in case of seeing a bear, one must not make any sound or movement, but on the other hand, locals told us a completely opposite story: in case of the encounter with a bear, one should make as much noise as possible, in order to scare the animal away.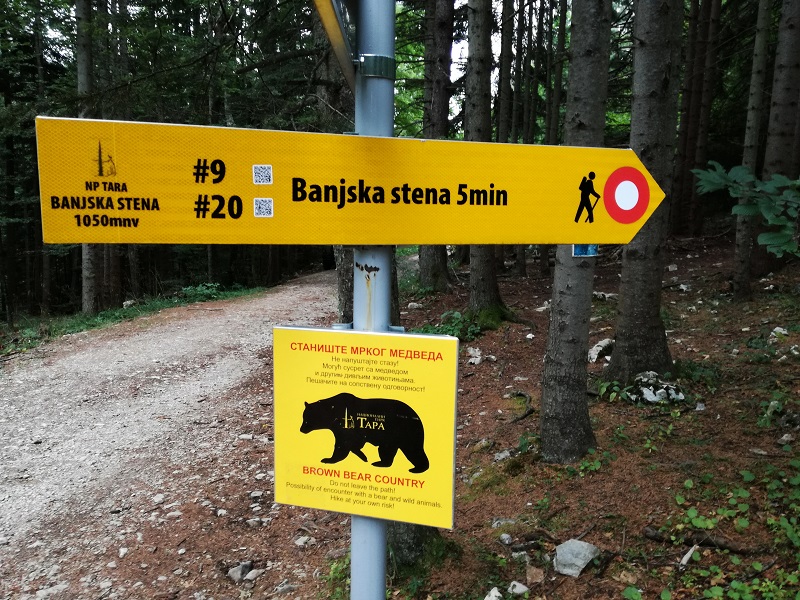 So during the first hiking day I walked through the woods staring at every bigger stone and tree stump, and it seemed to me that I see a bear; I was also listening sounds very carefully, and at the moments I was sure that I heard a bear…It makes me laugh when thinking about it now, but after so many warning signs all over the place, you just can't help but thinking constantly about bears, when you happen to be at Tara.
We've been taught at school that bears hibernate during winter, but definitely it turns out they do not, because the winters are not that cold anymore. Before I went to Tara, a friend of mine who's got a weekend cottage there told me: 'You absolutely don't have any reason to be worried. All those bears have been microchipped!' Great! So, there will be no doubts which one exactly ate me. That really makes a difference, thank you…
But, joking aside, in 2006 Tara National Park and Faculty of Biology in Belgrade started a project of microchipping and satellite tracking of the Tara bears. Brown Bear, the largest European predator, is a protected species, and their population at Tara has increased over the last years to about 40 individuals. Brown Bears are searching for food usually during the night time, and there have been some records that last year bears used to sometimes come close to Tara villages and make damage at private properties, but no daily encounters with bears have been recorded for a long time.
Locals actually say that there are more reasons to be afraid of wolves and wild boars at Tara, adding, though, that you are completely safe if a dog is around you while hiking.
Anyway, I finally decided that I won't be scared, and what helped me make that decision is a beautiful scene that I've seen during my first winter hiking day at Tara – while we walked through the forest, two roe deers ran out right infront of us!
I say 'winter hiking day' because I've already visited Tara last summer for one day on my way back from Perućac lake. Back then we went to the Banjska Stena viewpoint, but it was so foggy that we weren't able to see anything – not even the hint of a beautiful landscape that showed up before our very eyes during this sunny winter day.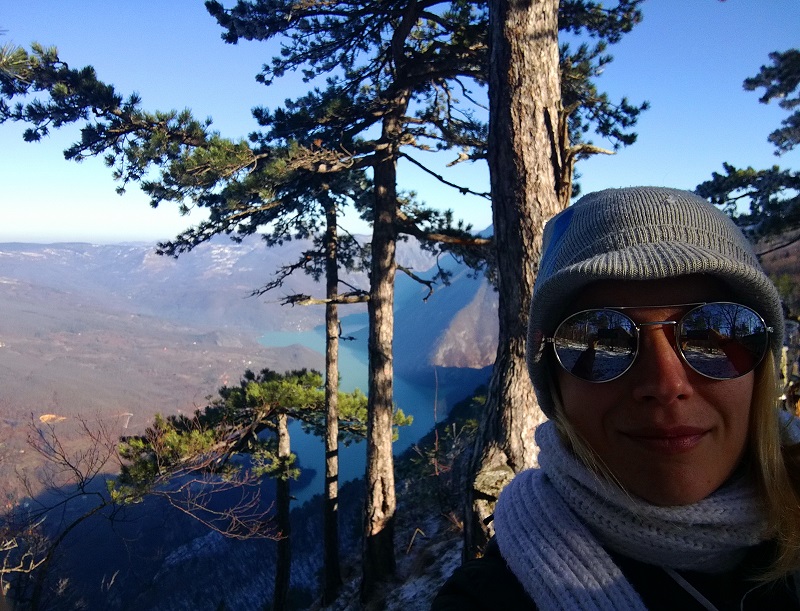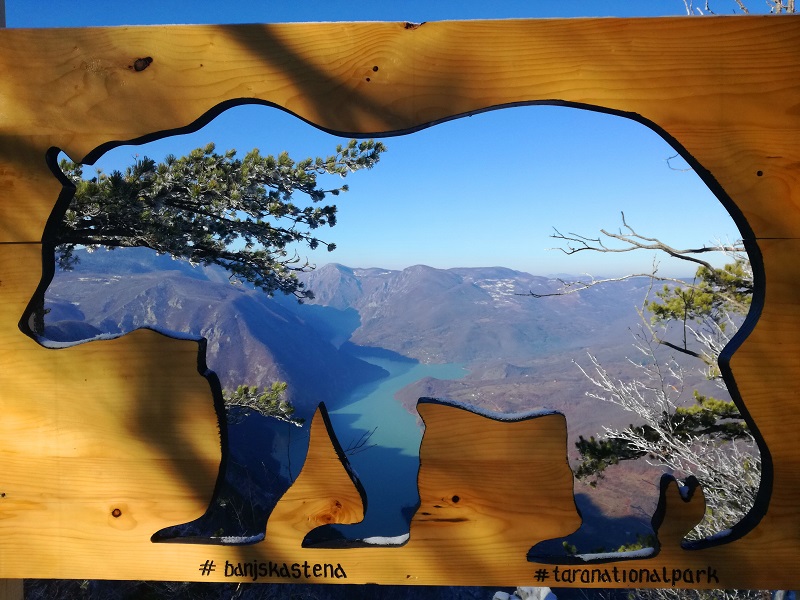 In one word Tara is – stunning! It is somehow half-wild, with a huge touristic potential which hasn't been exploited at all, but exactly that makes Tara attractive to visitors like me – those visitors who love untouched nature and hiking.
The other side of the coin is the extremely bad road marking and signalization at Tara, so one can spend hours in the car driving around without any idea of where to go. Rare info signs are placed illogically, and they are rather confusing than helpful.
Even the hiking paths are marked quite badly: it often happens that from a place where a red mark is (a tree or a stone that is marked), it's not possible to see the next red mark towards which you should go…and that means possibility of being lost or having difficulties in finding the right path…and since night and fog can occur in just a few minutes in the mountain forests, being lost means possible danger…
Anyway, despite some bad sides, Tara is the place I'll be coming back to, for sure, because it also offers a lot of fascinating experiences: forests, lakes, beautiful viewpoints, as well as a stunning view of the Drina river in the foothills.
It's impossible to go around the whole National Park during one visit, because it spreads over 25 hectares, so I'll be writing only about the two most popular 'centers' of Tara – Kaludjerske bare and Mitrovac.
To distinguish them: at Kaludjerske bare you will find hotel Omorika, which used to be one of the most modern hotels back in the days when it was built in 1977, while Mitrovac is a 'center' close to the Banjska Stena viewpoint and Zaovine lake.
Average hight of Tara is 1000-1200m, and the highest peak is Kozji Rid at 1591m above sea level. The mountain is covered with the mixed forests of spruce, fir tree and beech, while the large number of relict and endemic species make this mountain unique among other mountains of the Balkan Peninsula. Serbian Spruce (Picea omorika or Pančićeva omorika, named after the Serbian scientist Josif Pančić who discovered it) is of the special value and importance, because this endemic and relict species, which inhabits canyons and ravines of the middle course of the Drina River, managed to survive the last ice age.
Many people somehow associate Pančićeva omorika with Kopaonik mountain, because famous scientist Josif Pančić is buried there, as well as there's a well known Kopaonik's peak named after Pančić, but Picea omorika actually doesn't grow at Kopaonik at all, it's been growing only at Tara. Pančić has heard about it once, during his visit to Užice area, but he hasn't been able to find it back then, and he didn't succeed for the next 20 years. He found Picea omorika in 1875 near Zaovine village, after two decades long search. Tara's famous endemorelict Pančic's grasshopper (Pyrgomorphella serbica) has also been named after the great botanist.
Our accomodation at Tara was in Račanska Šljivovica, a village with great location, on the road between Kaludjerske bare and Mitrovac.
Račanska Šljivovica is surrounded by many interesting easy hiking trails, suitable even for people who don't have a good fitness level. Near village you will find the lake and the dam named Jarevac, and there you will see road signs for few hiking paths.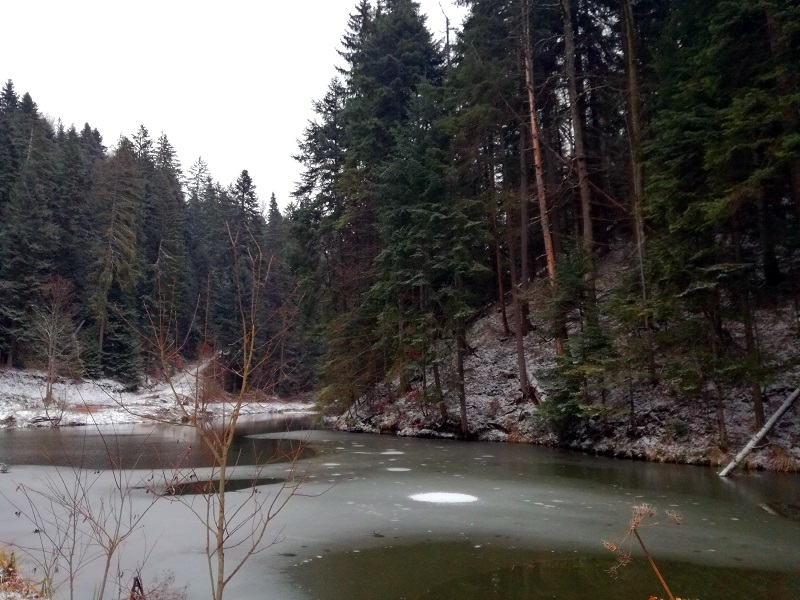 f you follow the path towards Mitrovac (to the left) you'll come across a World War II monument dedicated to the troop of Yugoslav Partisans of that area – that's the place from which they went to the battle in 1941.
A few kilometers further is a very nice viewpoint Sokolarica, from which you can enjoy the view of the Rača river canyon.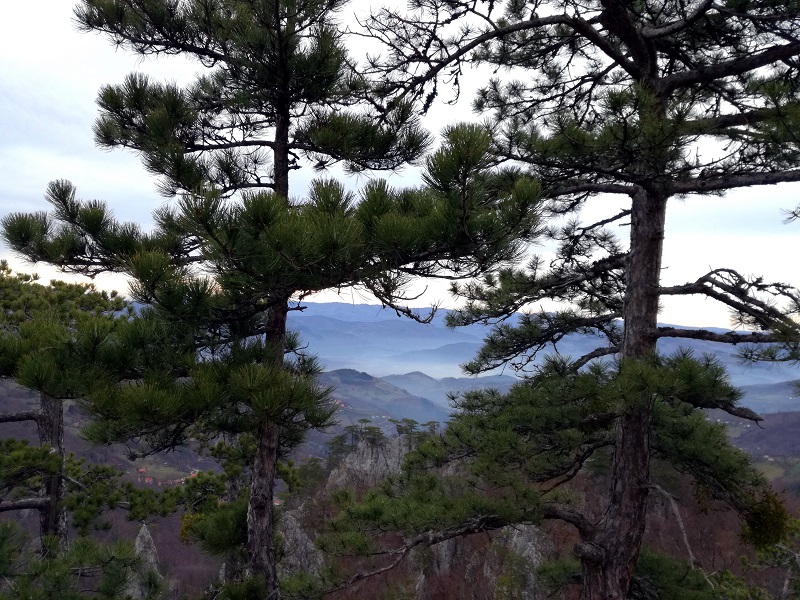 The most interesting hiking path (and a bit longer) goes to the right from Jarevac, along the stream, all the way to Omorika hotel.
If you take that route, or if you somehow happen to be near Omorika, keep in mind that there's a restaurant Javor next to it– warmest recommendation for the lunch at Kaludjerske bare. The Javor's interior will make you feel like a time machine sent you 3 decades back, but what gives this restaurant a specific charm is actually the atmosphere of the 80-ies in Yugoslavia. The place is very comfy, waiters are extremely polite, and the food is perfect, homemade.
There is a ski club 'Sunačana padina' at Račanska Šljivovica with a little slope for beginners, but it wasn't working when we visited since there was no snow, but the house next to the slope is very interesting, like it has been painted in aquarel.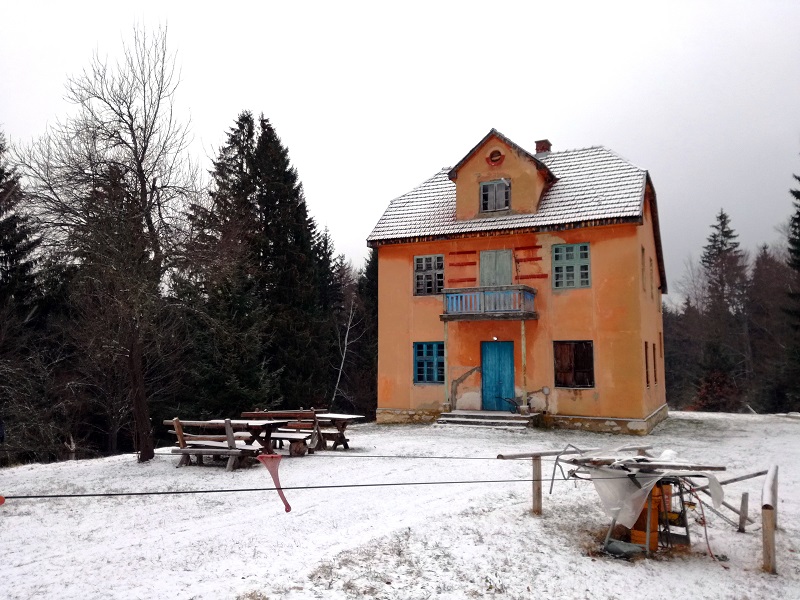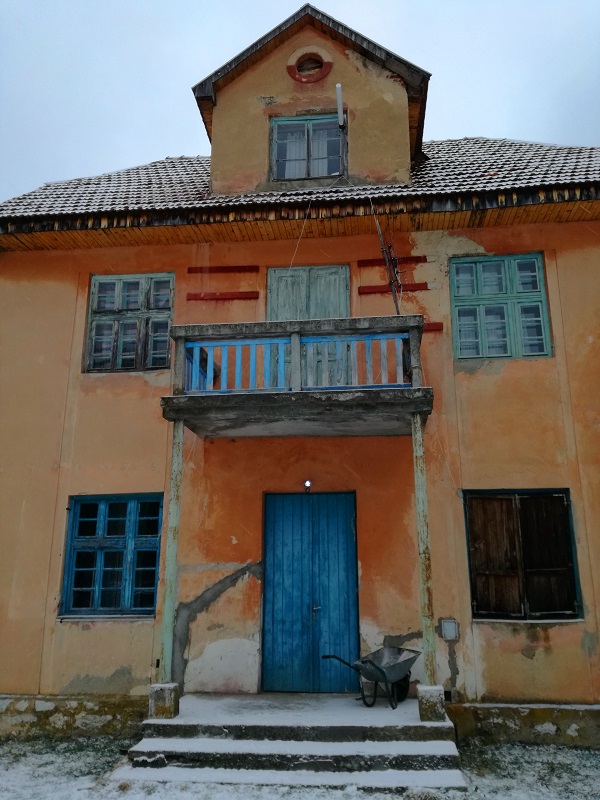 It takes 20 minutes by car from Račanska Šljivovica to Mitrovac, and if there, make sure you don't miss Banjska stena viewpoint as well Zaovine lake, suitable for swimming during summer.
In case you'd like to bring home some souvenirs from Tara, you can buy it at Mitrovac or in front of Omorika at the souvenir shops, but you'll find the same disadvantage here as well as at almost every touristic place in Serbia: the lack of nice souvenirs which would really remind you to the place they came from. Instead, you'll find a lot of wooden objects decorated with pictures of Mickey Mouse and other cartoon characters. Even though bears are a trademark of Tara, there are almost no images of bears on souvenirs (except the one from Masha and the Bear cartoon, together with Masha of course), but there are a lot of souvenirs with owls. I asked the saleslady why is there so many owls since these birds are definitely not the first thing that crosses one's mind when on Tara (few species of owls live at Tara, though). And she told me: 'You wouldn't believe how often tourists ask for owls. For years now they are constantly asking for anything that has an owl on it, people just love those birds and so we make that kind of souvenirs'. Her answer hasn't surprised me at all, since the first thing that a tourist can notice in Serbia is a lack of nice souvenirs, because manufacturers often make only what "people ask for", no matter if it's something completely pointless.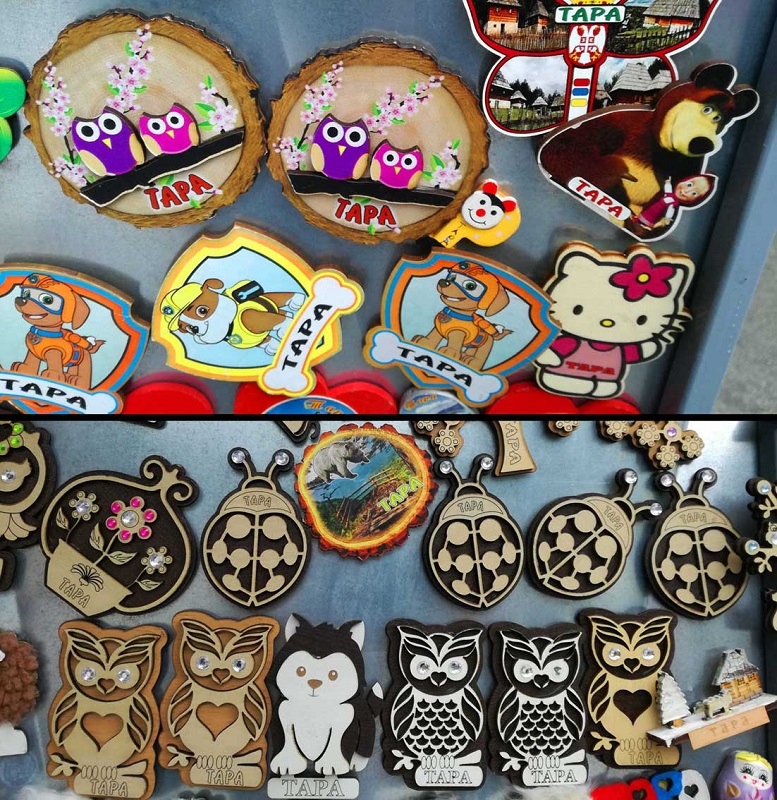 But, there are some other awesome things that you can bring home from Tara, and those are homemade products such as raspberry and blackberry liqueurs, blackberry wine, wild strawberry jam, numerous great homemade rakias, honey, and my favorite– nettle seed in honey, which I've recently discovered while hiking at Homolje.
If you are not staying at Tara but you're just happen to be around, you can also arrive to Mitrovac by the winding road from Perućac. The road is full of rocks which fell from landslides, but the fear of stone falling to your car will be vanished by the breathtaking view of the Drina river, which you can experience on few viewpoints along the way.
We took that road last summer when we first visited Tara, after a fantastic weekend spent at the raft house on Perućac lake.
Visiting Perućac is definitely one of the top recommendations for summer! We rent a raft and arrived during the night, so we could have just anticipated the beauty of the landscape…but when we saw the stunning scenery in the morning – the feeling was overwhelming. I must honestly say that I can't remember the more beautiful morning view in years, and since long time ago I haven't experienced the kind of relaxation I felt at Perućac. The lake is cold, but swimming is possible in July and August, and also there is a possibility to rent a little boat. As we could've noticed, raft houses were mostly occupied by fishermen, but there is also a pontoon "beach" available for all visitors who are not staying at the raft houses.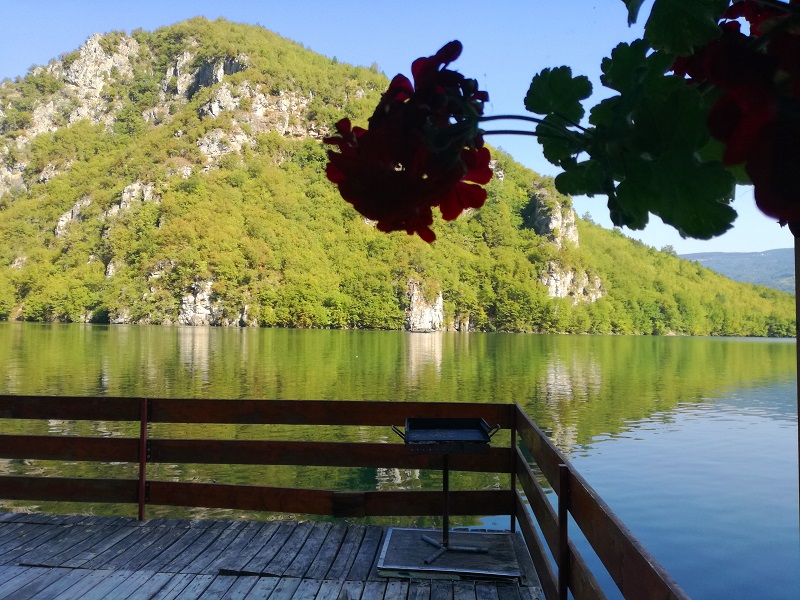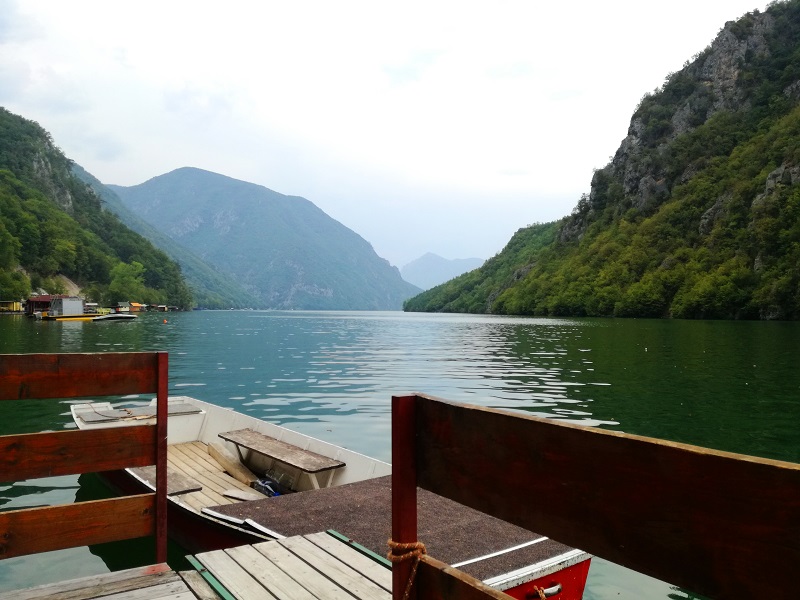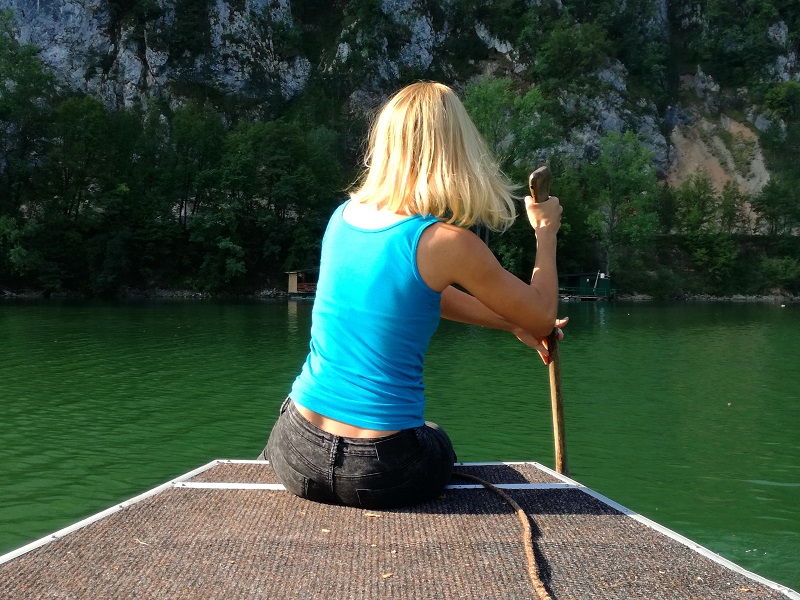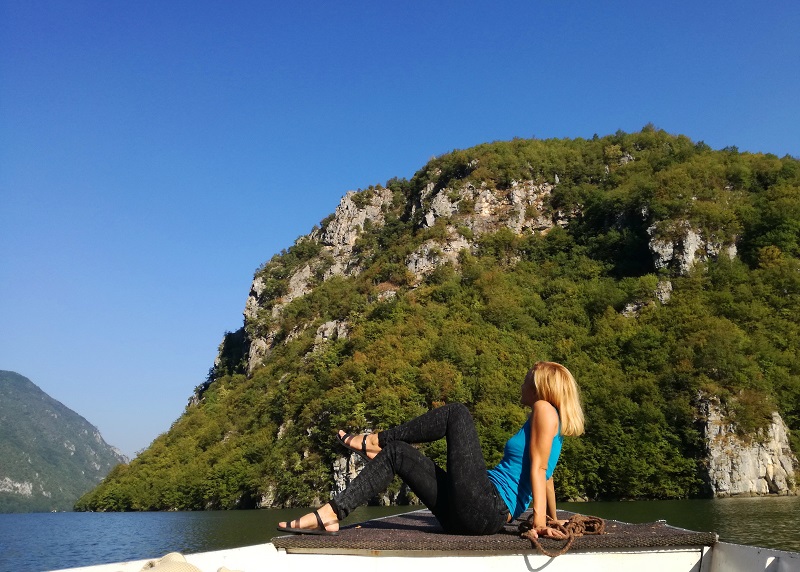 Perućac is an artificial lake made in 1967 when the Drina river was dammed for the purposes of building the hydroelectric power plant Bajina Bašta. Its 89 meters high dam is the biggest in Serbia. The village of Perućac is known for the Vrelo river, one of the shortest rivers in Europe. It is only 365 meters long, so locals also call it – Godina (meaning The Year). Vrelo river flows into the Drina by making the 10 meters high waterfall, and there is a nice restaurant also named Vrelo exactly above the waterfall.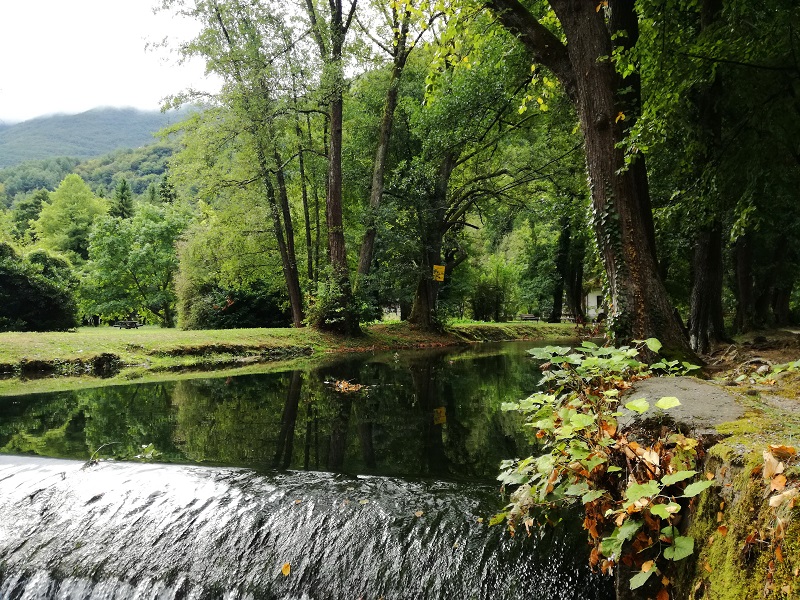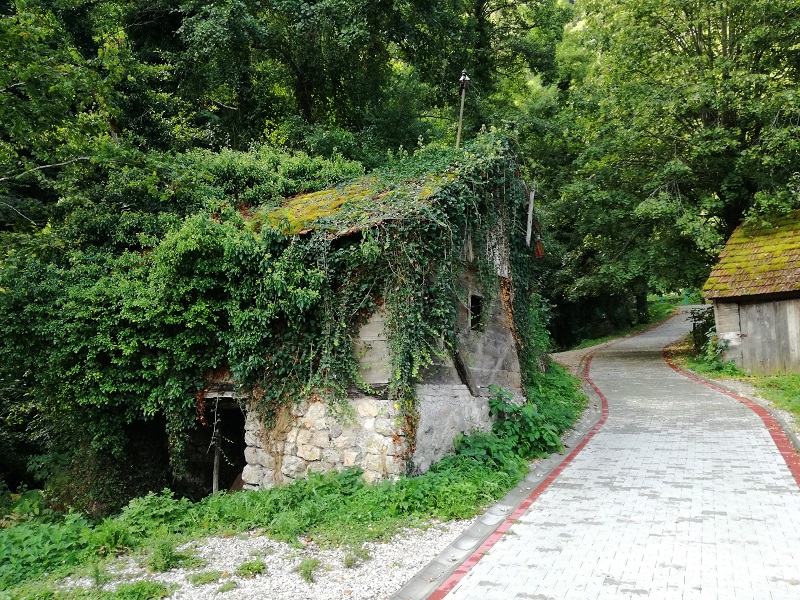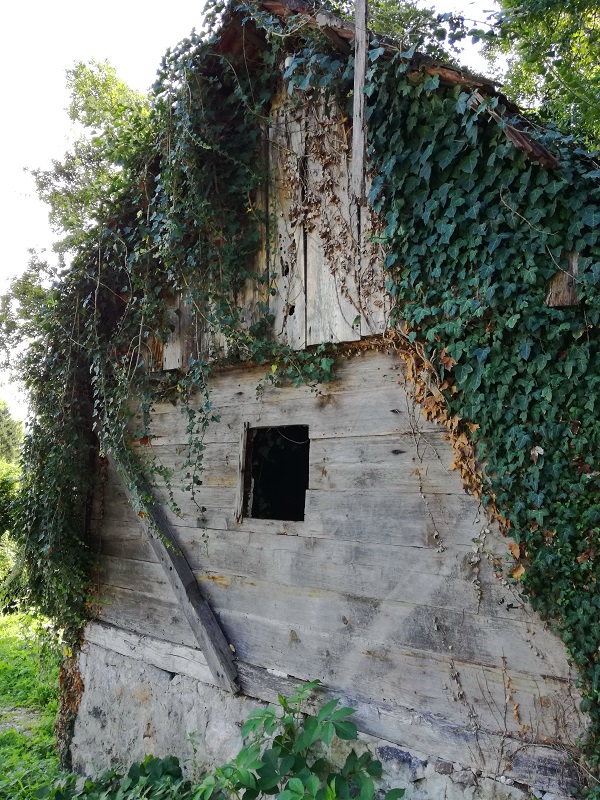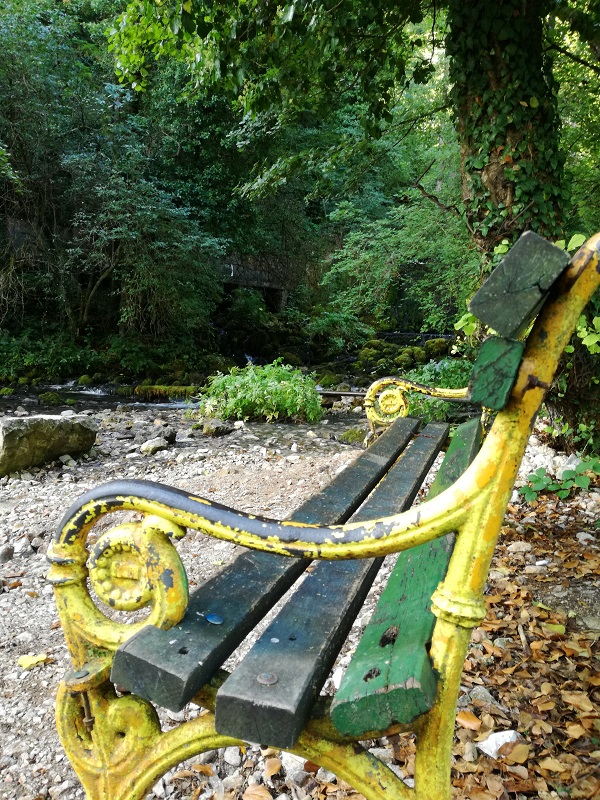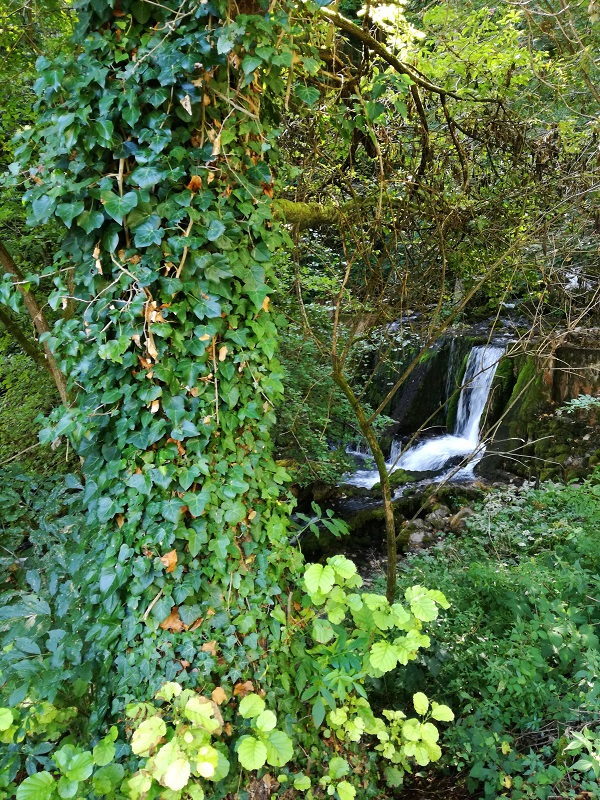 Make sure you don't miss the well known Drina river house on your way back from Tara and Perućac. The famous cottage is situated on the rock in the middle of Drina river near the town of Bajina Bašta (next to the restaurant Kod dve lipe). This little house is a world known turist attraction, built by a local man called Milija Mandic. Swollen Drina river destroyed the cottage 7 times, and Milija built it up 7 times again, the last time in 2011.
In case you're traveling towards Belgrade via cities Valjevo and Ub, pay attention to one more interesting landmark: there is a Cafe Paris in the village Sedlari, near Valjevo, and the Eiffel Tower replica in front of it. 🙂