Meksiko: moje prvo putovanje preko okeana
"Ne plašim se ja smrti, nego letenja" rekao je Pikaso, a ja za tu izjavu, koja me ne može bolje opisati, saznala u jednoj knjizi Gabrijela Garsije Markesa, mog omiljenog pisca, koji je najveći deo života proveo u Meksiku. I baš ta misao me je opsedala nedeljama dok sam se pripremala za dugo čekani put za Meksiko.
Uhvatila me je jeziva anksioznost u avionu, kao i svaki put kad letim, ali sam isto tako, kao i svaki put kad sletim na destinaciju – bila najsrećnija osoba na svetu.
Jela sam prvi put skakavce
,

kaktuse

, neobično voće i povrće koje nikada pre nisam videla i čije nazive nisam mogla ni da zapamtim, počela sam sa uživanjem da jedem i ljutu

halapenjo

papriku, iako nikada nisam volela ni ljuto ni papriku. Saznala sam da ono alkoholno piće sa crvom u boci ustvari nije tekila nego

mezcal

, a da se dobra tekila zapravo ne pije uz so i limun, kako mi mislimo, već sama, a so i limun idu jedino uz lošu tekilu da joj "ubiju" ukus.

Posetila sam dva "magična grada", kako ih zvanično nazivaju i promovišu u Meksiku, Tepoztlan i Tulum, u kome sam se obrela na najlepšoj plaži koju sam ikada u životu videla, na Karipskom moru koje je mnogo toplije i gotovo neslano u odnosu na Mediteran.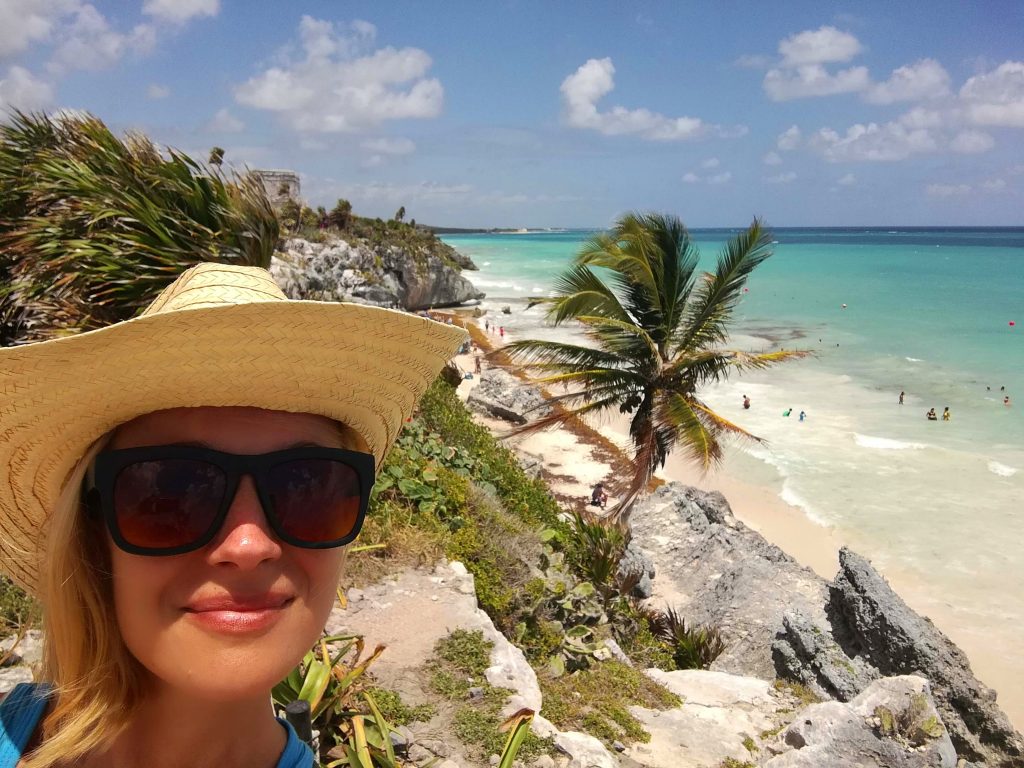 Ronila sam pored jednog od najvećih koralnih grebenova na svetu, gde je na par metara od našeg čamca, prateći nas, plivao delfin. Plivala sam u jednoj od čuvenih mističnih pećina dok su mi šišmiši leteli iznad glave, bila na koncertu Maldita Vecindad, kod nas nepoznatog, a u Meksiku jednog od najomiljenijih bendova svih generacija, koji je bio potpuno ludilo, iako ne znam ni jednu pesmu niti razumem španski.
Momci u Meksiku vole da plešu, i rado to čine i sa svojim devojkama i sa svojim momcima, i sa prijateljima ali i sa onima koje ne poznaju, devojke igraju fenomenalno, i pravo je uživanje učestvovati u svemu tome, sa svim tim super nasmejanim i raspoloženim ljudima.
Imala sam ozbiljne mučnine i vrtoglavice zbog nadmorske visine, ali i to je deo iskustva koje zadesi, koliko sam čula, većinu turista u Meksiko Sitiju koji leži na oko 2000 metara.
U tom gradu se, šetajući često i sama, nisam ni u jednom trenutku osetila nebezbedno, iako su me na to svi upozoravali pre putovanja, ali ono po čemu se nebezbednost grada vidi je činjenica da se u neke krajeve jednostavno nikada ne odlazi, čak ni slučajno, da se sva vrata kola zaključavaju tokom vožnje čim padne mrak, da poneki roditelji usred dana decu šetaju na "povodcima" da ih neko ne bi ukrao, a u prelepom mestu na moru sam, kupujući vodu u prodavnici na putu do rajske plaže, videla naslovnu stranu novina sa slikom odsečene ljudske glave, ispostavlja se – vođe narko kartela, i saznala da se to sve desilo stotinak km od mene, u krcatom turistima Kankunu, ali na takve vesti se tamo Meksikanci čini se, ni ne obaziru. Kažu da se ubistva dešavaju u svetu narko bandi sa kojima se običnim ljudima i turistima, putevi praktično nikada nigde ne ukrštaju.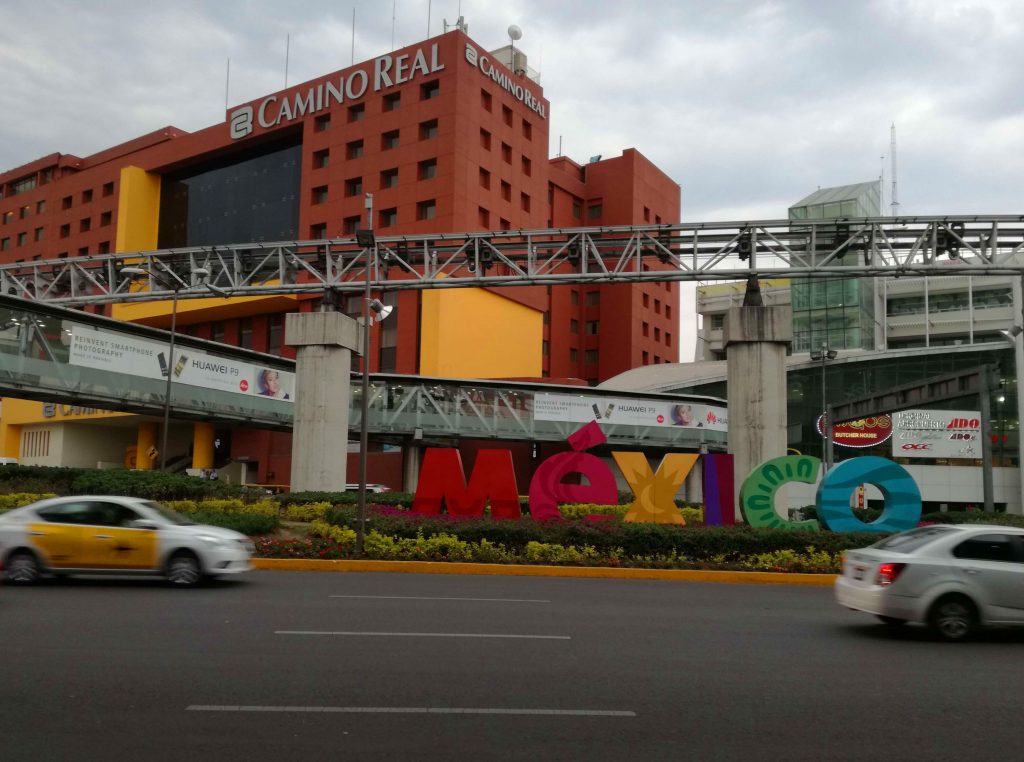 Ipak, možete biti sigurni da će oni sa kojima vam se putevi u Meksiku ukrste biti divni ljudi i odlični domaćini, koji će učiniti sve da se osećate dobrodošlo i sigurno, i povrh svega – da se sjajno zabavite. Odlazak u Meksiko je vredan svakog dinara, evra i pezosa, anksioznosti u avionu i vrtoglavica od nadmorske visine, "žrtvovanja" ponekih putovanja na bliže destinacije zarad odlaska na drugi kontinent, i zaista je jedinstveno iskustvo posle koga, evo već mesecima, jedino razmišljam o tome kada ću se ponovo vratiti u tu fenomenalnu zemlju da obiđem i druge gradove i sela, džungle, vodopade, i još puno toga što me čeka…